Welcome to our guide on how to create an Email Group in Outlook. In this post, we'll walk you through the step-by-step process of setting up an Email Group, allowing you to efficiently communicate and collaborate with multiple recipients within Outlook.
What is an Email Group in Outlook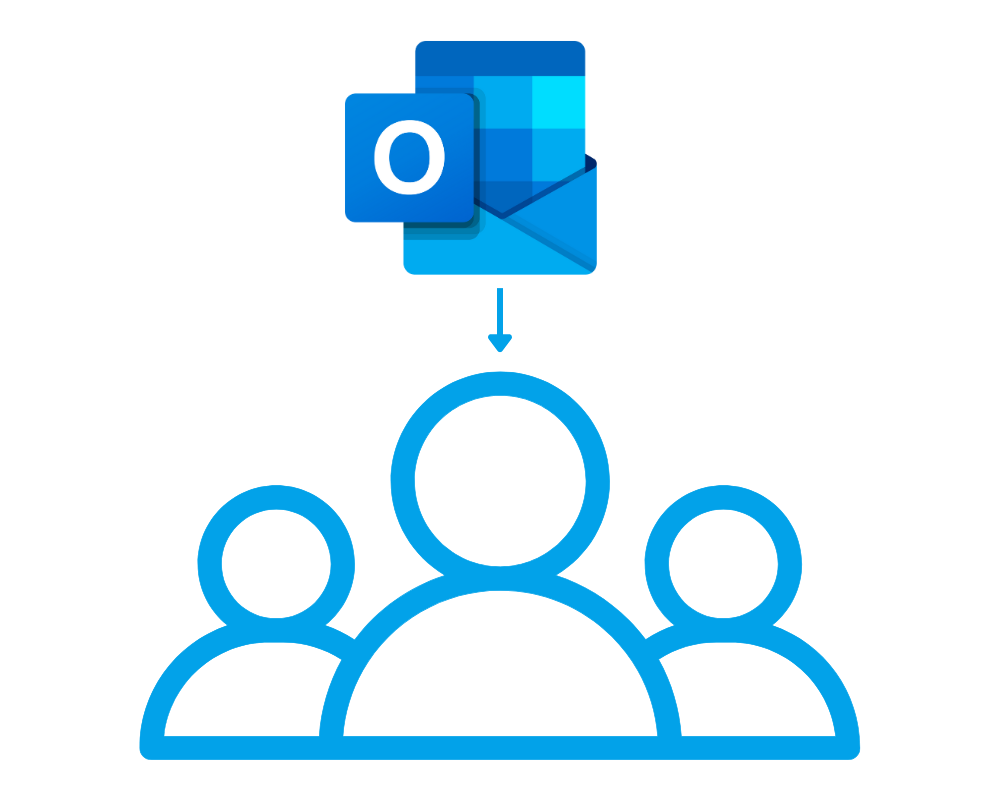 An email group in Outlook, also known as contact group, is a collection of email addresses that you can use to send messages to multiple recipients simultaneously.
Instead of manually entering each recipient's email address every time you want to send an email to a group of people, you can simply use the email group's name or address, and Outlook will automatically send the message to all the members of that group.
If you do not yet have an Outlook account you can check how to create an Hotmail/Outlook account.
How to Create an Email Group in Outlook
Open Outlook and navigate to the navigation bar at the bottom of the window.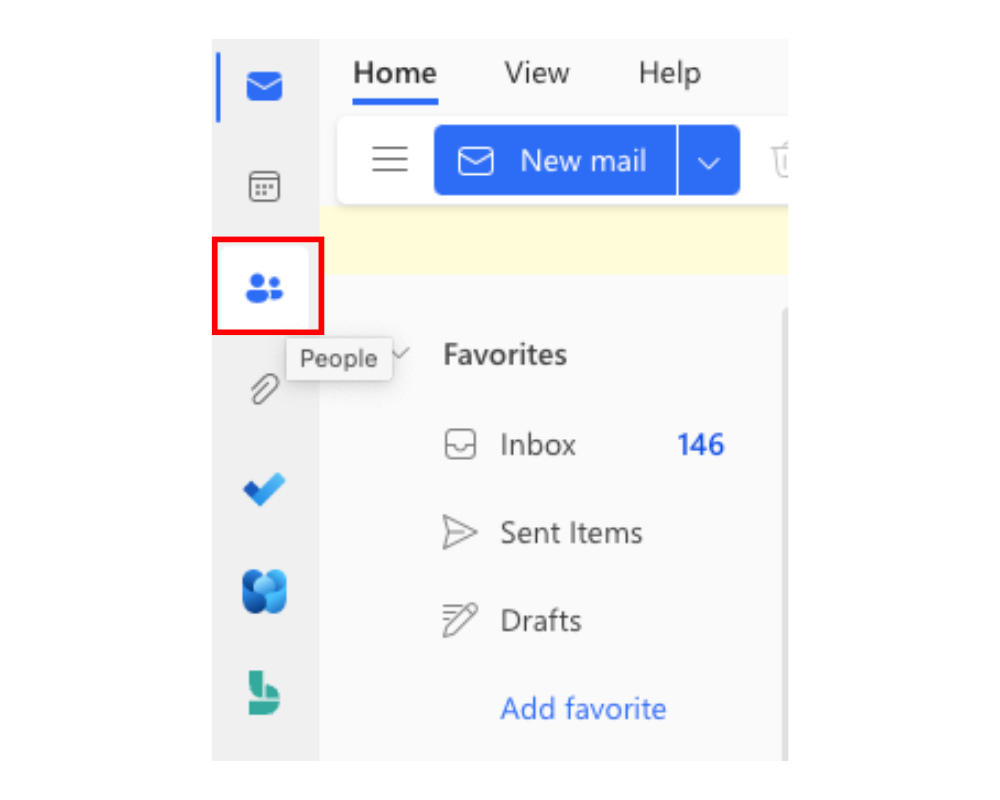 Click on the "People" icon, which is usually represented by an address book or a silhouette of a person.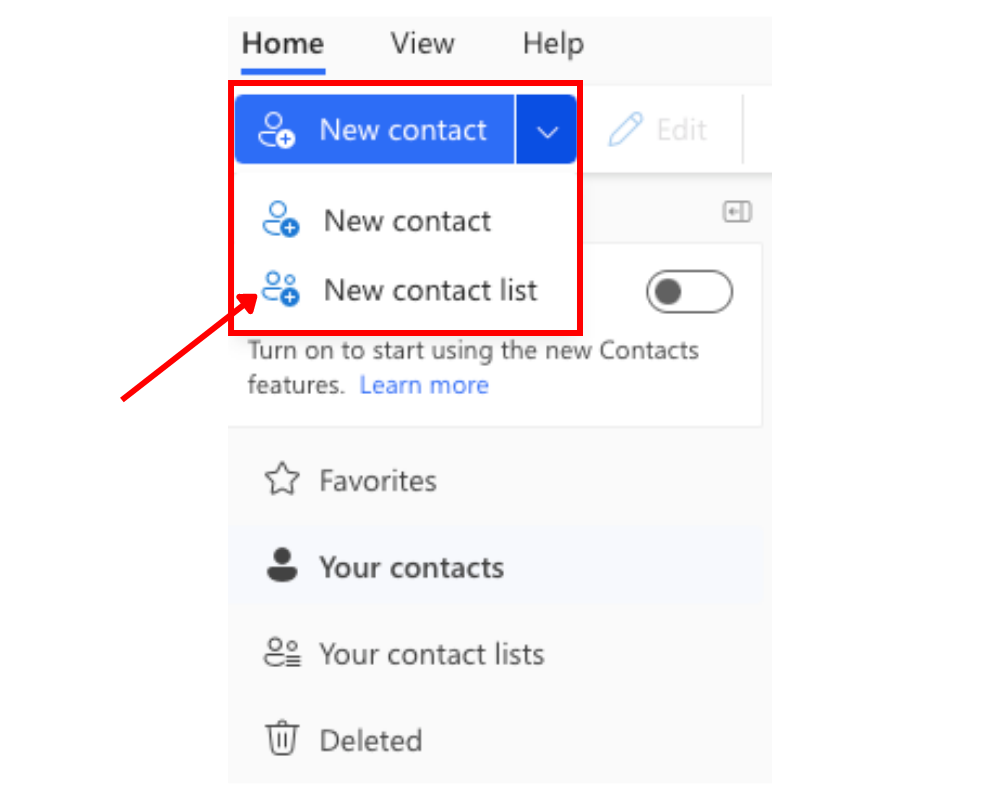 Next to the "New Contact" option, you will see an arrow. Click on the arrow to reveal additional options, and select "Contact Group" or "Contact list"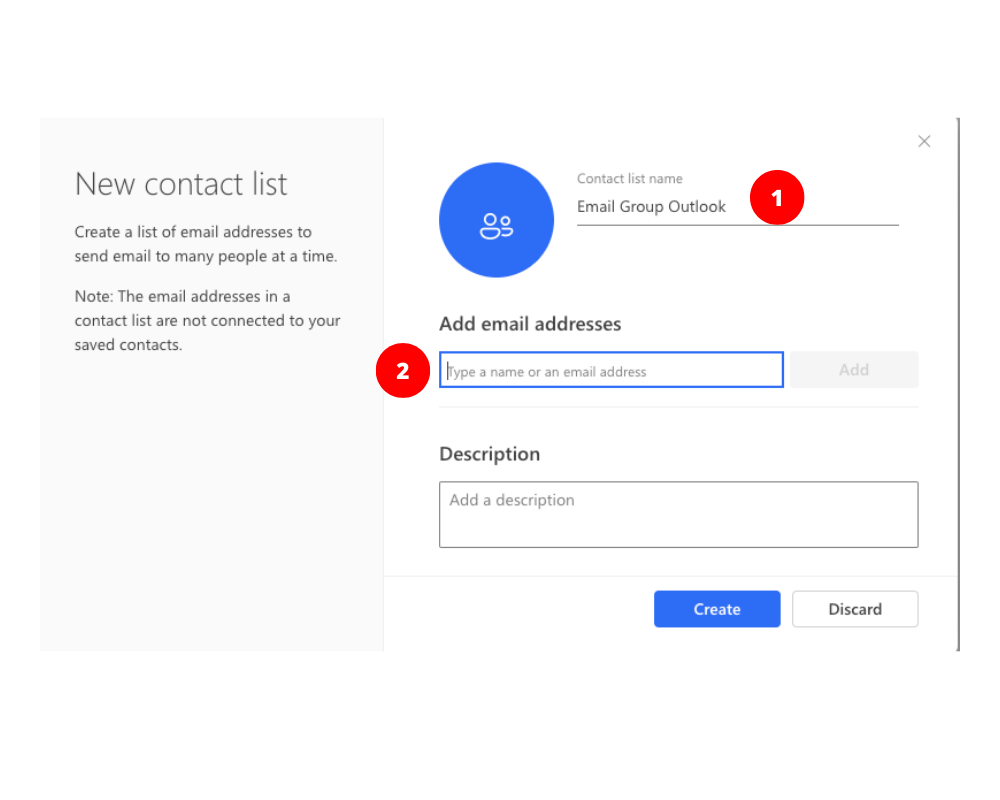 A new window will open for creating the contact group. Start by giving your group a name in the designated field.
To add members to the group, click on the "Add Members" button and choose "From Outlook Contacts." This will allow you to select contacts from your existing Outlook contacts list.
To add individual contacts, simply double-click on their names in the list.
If you want to select multiple contacts, hold down the Control key on your keyboard while selecting the desired contacts. After selecting the contacts, click on the "Members" button to add them to the group.
If you have an existing group that you want to include in the new group, you can do so by selecting the group and adding it to the new group.
You can also choose to use different Address Books while adding members to the group.
Once you have added all the necessary members, click "Create" to save the contact group.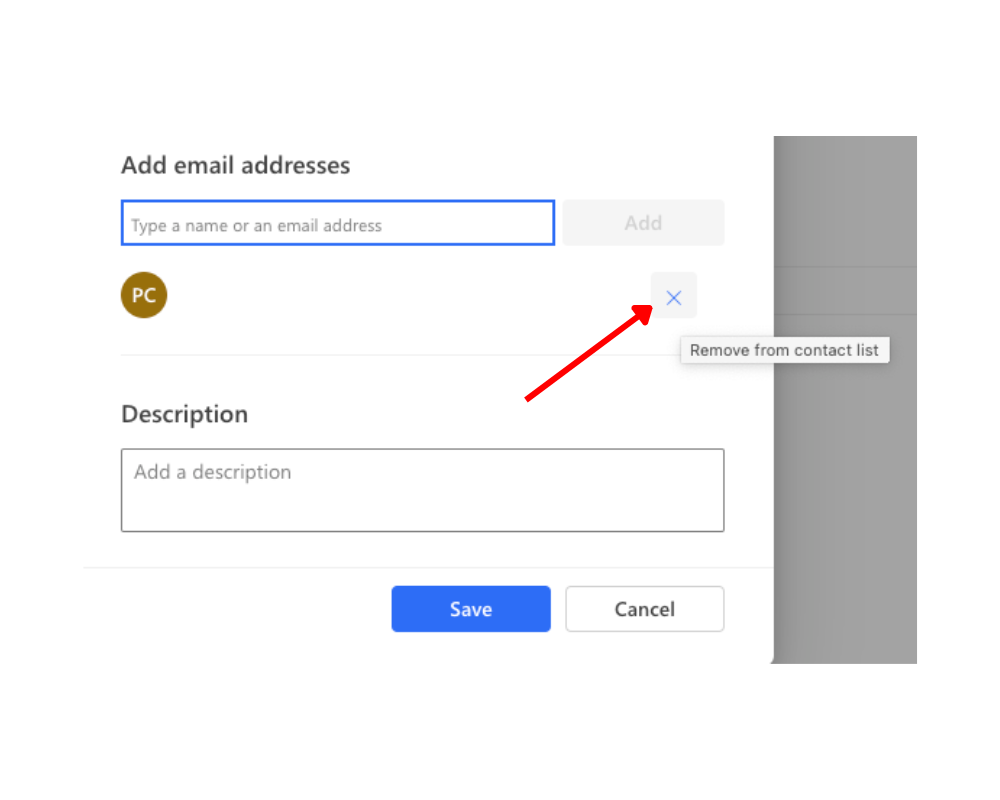 If you need to remove a member from the group, simply select their name in the group list and click on the "Remove Member" button.
After you have finished creating and modifying the group, select "Save & Close." Your new contact group will now appear in your Contacts list.
When you compose a new email, you can find your contact groups in the Contacts section, just like individual contacts. This makes it easier to send emails to the entire group at once.
Frequently asked Questions
How to delete an email group in Outlook ?
Open Outlook for Windows.
On the left navigation bar, locate and select your group under the "Groups" section.
From the ribbon at the top, choose "Edit Group."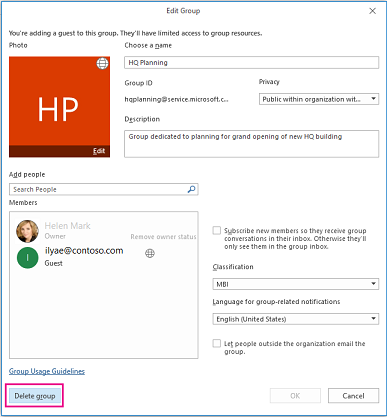 In the lower-left corner of the window, click on the "Delete group" button.
A prompt will appear. Confirm your action by selecting "I understand that all group content will be deleted."
Finally, click on "Delete" to permanently delete the group.
What is the difference between a Distribution list and an Email Group in Outlook?
While a distribution list is primarily focused on email communication to a predefined list of recipients, a group offers a broader set of collaboration features in addition to email, allowing for enhanced teamwork and coordination among its members. You can compare Microsoft 365 Groups types in this article.
Why can't I find my Email Group in Outlook?
Here are two reasons that could explain why you can't find an email group in Outlook :
Check if you are a group member: Ensure that you include yourself as a member in the Microsoft 365 group, even if you are the creator of the group. The group will only become visible in Outlook once you have added your account to it.
Disabling Cached Exchange Mode: If your cached exchange mode has become outdated or is not updated, you might encounter difficulties in viewing Outlook Email Groups. You can find how to turn off cached exchange mode in Outlook in this helpful article.
Thanks for reading our article, we hope you understood how to create an Email Group in Outlook with this guide. If you need to clean your Outlook mailbox, you can try Cleanfox to easily remove spam and useless emails. To connect your Outlook mailbox with Cleanfox follow the steps described in our blog!