Clean up your mailbox, save the planet!
Hundreds of unwanted newsletters flooding your mailbox? With Cleanfox, delete and unsubscribe from them in one click






How does it work?
Connect your mailbox
Cleanfox works with all messaging providers (Gmail, Hotmail, Live, Outlook, Yahoo, MSN, ...). With a super quick setup you can log in to Cleanfox and start cleaning your mailbox.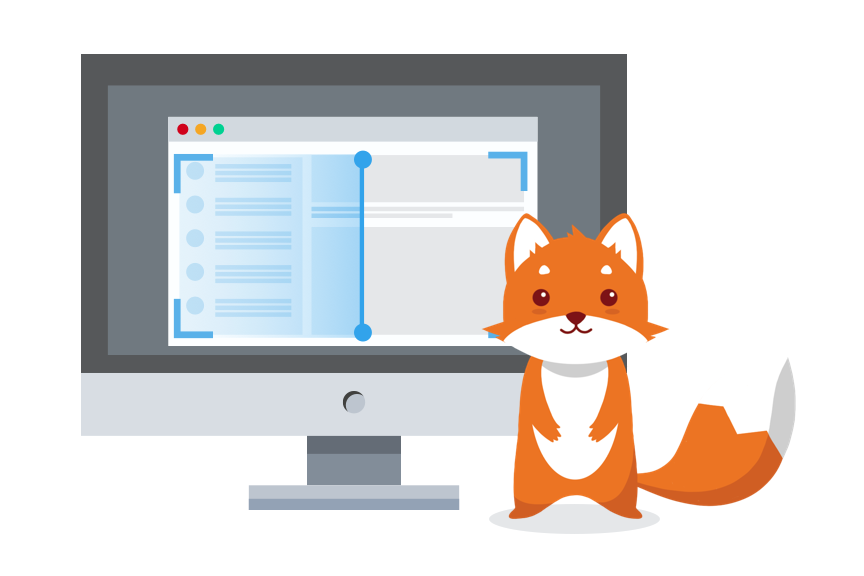 Cleanfox automatically detects all the newsletters in your inbox.
Cleanfox can display all your newsletters sorted by various criteria (opening rate, number of mails received) to make cleaning out your mailbox easy!
Sort your newsletters easily, choosing those you want to keep and those you want to delete and unsubscribe from.
Get rid of the spam and newsletters cluttering up your inbox. In just a few clicks you can streamline your inbox!
Already trusted by millions of users!
Millions of users worldwide use Cleanfox. Cleanfox scored over 4.5 / 5 on the Play Store and the Apple Store!

"I've just treated my inbox to a detox! I'm so over the 200 unread newsletters in my inbox every morning."
Claire
Did you know?
🌎 One email generates 10g of CO₂ per year.
📨 80% of emails are never opened.
Get cleaning wherever you are
Discover an even more beautiful and simple version of Cleanfox on our iPhone and Android apps!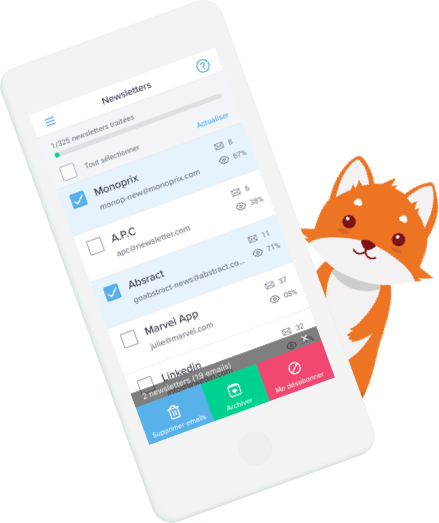 Frequently asked questions
How do I clean my inbox?
For each of your newsletters, you can choose to either: (1) do nothing, (2) remain subscribed and delete older emails or (3) unsubscribe and delete older emails.
Can I really reduce my carbon footprint by cleaning out my inbox?
Yes! A newsletter generates approximately 10 grams of CO₂ and only 10% of newsletter emails are even opened… This way, by cleaning your inbox, you're directly reducing your carbon footprint.
What do I do if I've deleted some emails by mistake?
If you've deleted something by mistake you can still go to your inbox bin to restore your messages (it will automatically empty itself after a few days).
Will my emails be deleted forever?
Cleanfox puts your emails in the trashbin. It will empty automatically after a few days.