They're talking about us…
How does it work?
1
Connect your mailbox
2
Choose the newsletters you want to delete
3
Start cleaning your mailbox!
Your privacy is our priority
How we work
To keep Cleanfox free, we sell data for statistical purposes.
How does it work?
Statistics are compiled from the transactional emails and newsletters we scan.
Your data is protected
By using Cleanfox, you will never be targeted by advertisements, nor on our product.
Find out more
Clean wherever you are!
Discover our app for iOS and Android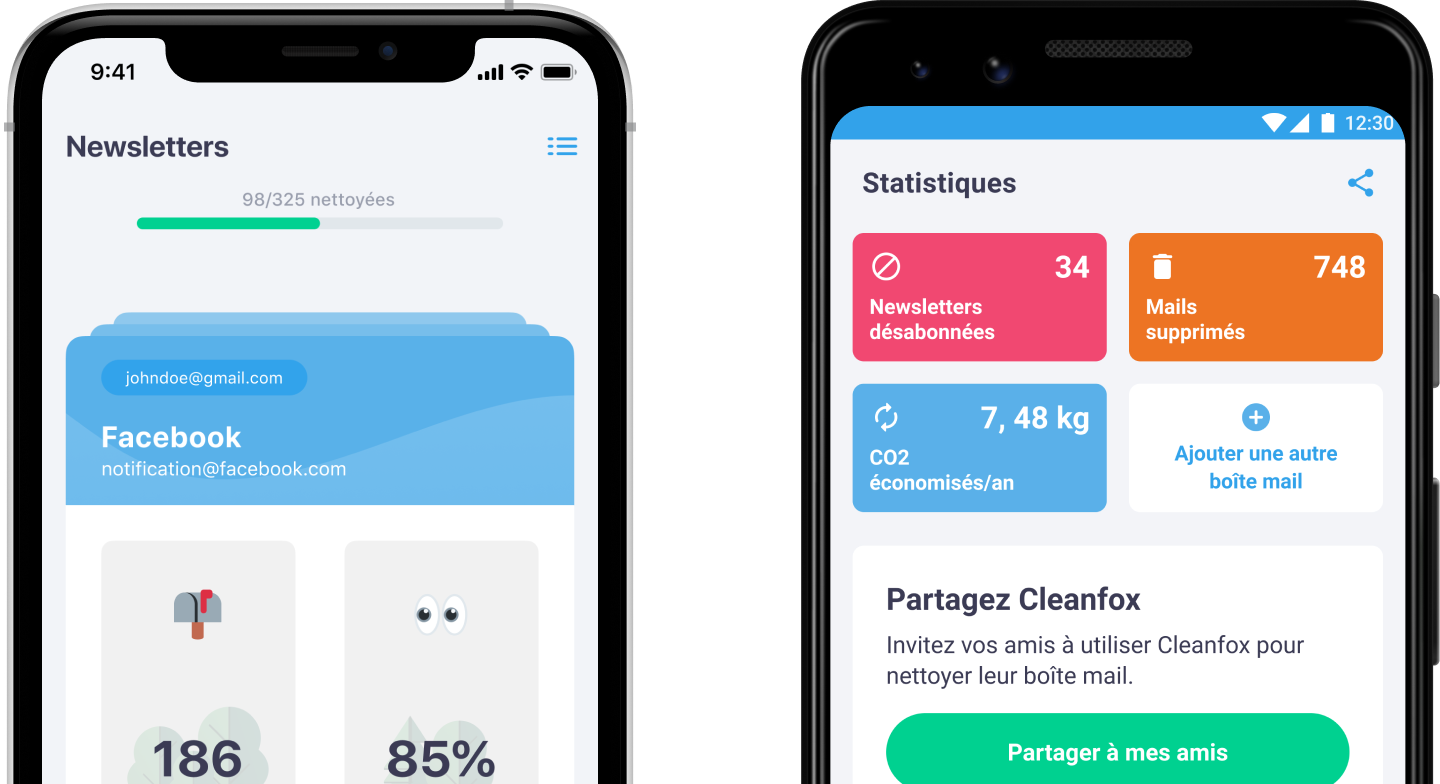 Frequently asked questions
How do I clean my inbox?
For each newsletter you will have the choice of: (1) automatically delete all emails from the newsletter, (2) delete emails already received from the newsletter, (3) keep the newsletter.
Can I really reduce my carbon footprint by cleaning out my inbox?
Yes! A newsletter generates approximately 10 grams of CO₂ and only 10% of newsletter emails are even opened… This way, by cleaning your inbox, you're directly reducing your carbon footprint.
What do I do if I've deleted some emails by mistake?
If you've deleted something by mistake you can still go to your inbox bin to restore your messages (it will automatically empty itself after a few days).
Will my emails be deleted forever?
Cleanfox puts your emails in the trashbin. It will empty automatically after a few days.
Powered by

Cleanfox is a service developed by Foxintelligence. Foxintelligence is an e-commerce market research company. Foxintelligence markets data for statistical purposes. By registering with Cleanfox, you join Foxintelligence's online consumer panel.
Discover Foxintelligence