Are unsolicited emails cluttering your Yahoo mailbox? Fret not, as we unveil the simple yet effective strategies to regain control. Learn how to block Emails on Yahoo today!
How to block Emails on Yahoo: Manual way
Block someone on Yahoo Mail
Open Email: Open the unwanted email in your Yahoo Mail inbox.
Click Three Dots: Find and click on the three dots (options menu) at the bottom of the email
Select "Block Sender".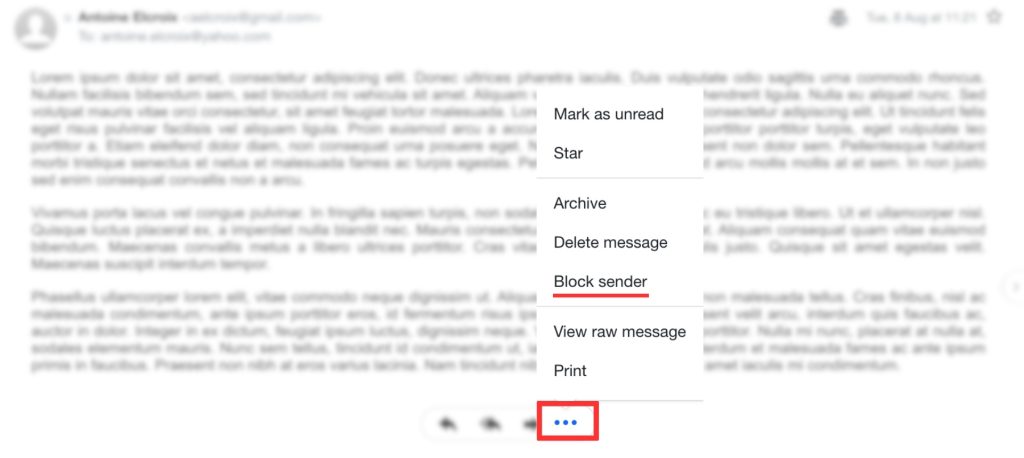 Set Preferences: Decide if you want to block future emails and delete existing ones. Check the relevant options.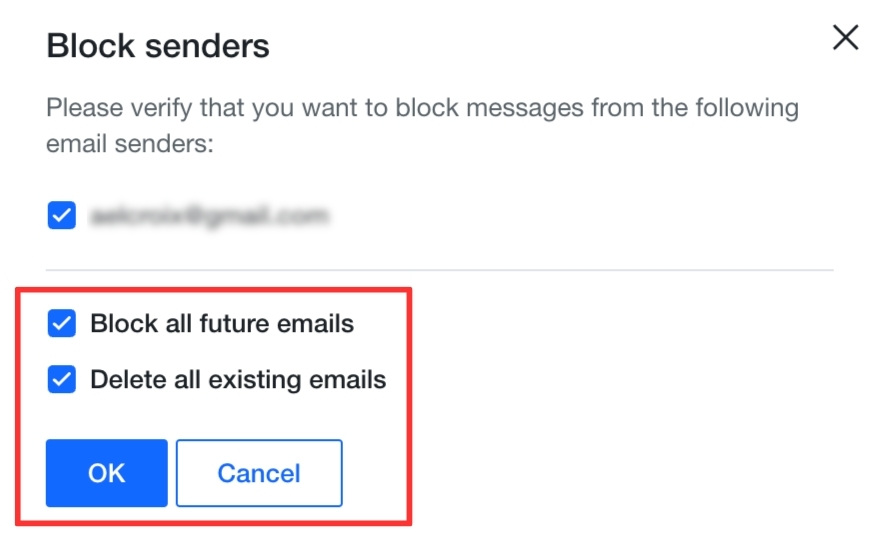 Confirm: Click "OK" to confirm and block the sender.
How to block Email on Yahoo app
Unfortunately, blocking a sender is only available for premium users of Yahoo mail.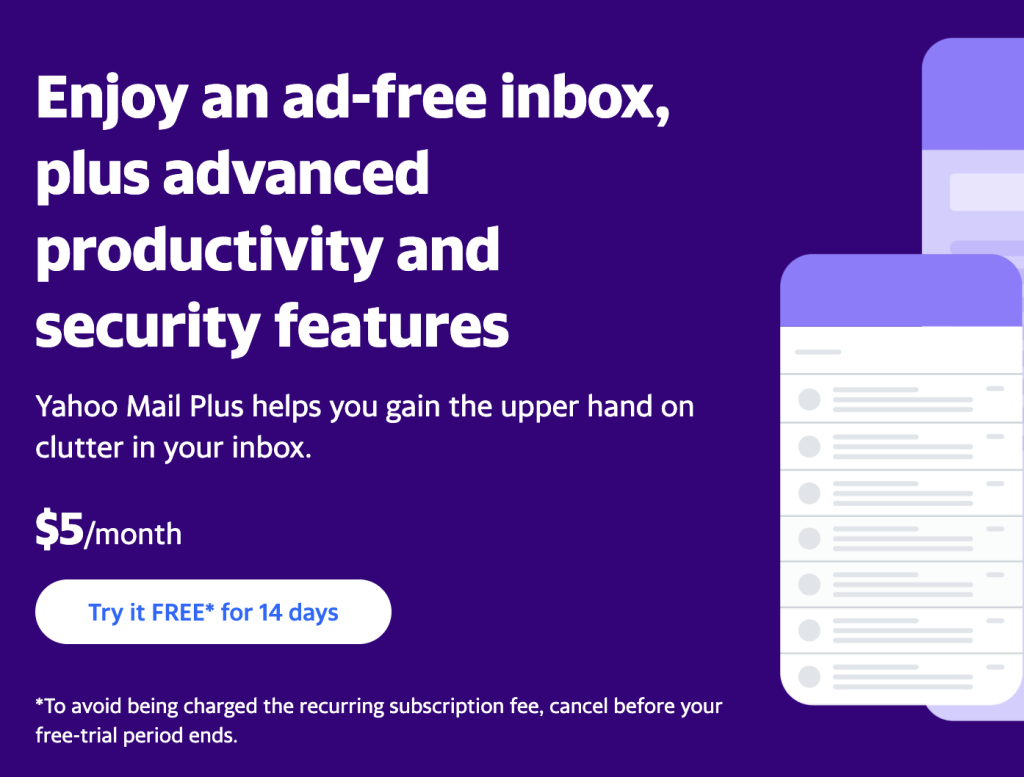 You can subscribe to Yahoo Mail+ for 5$ per month.
Then, here are the steps to block a sender:
On the left side-bar, tap on "Settings"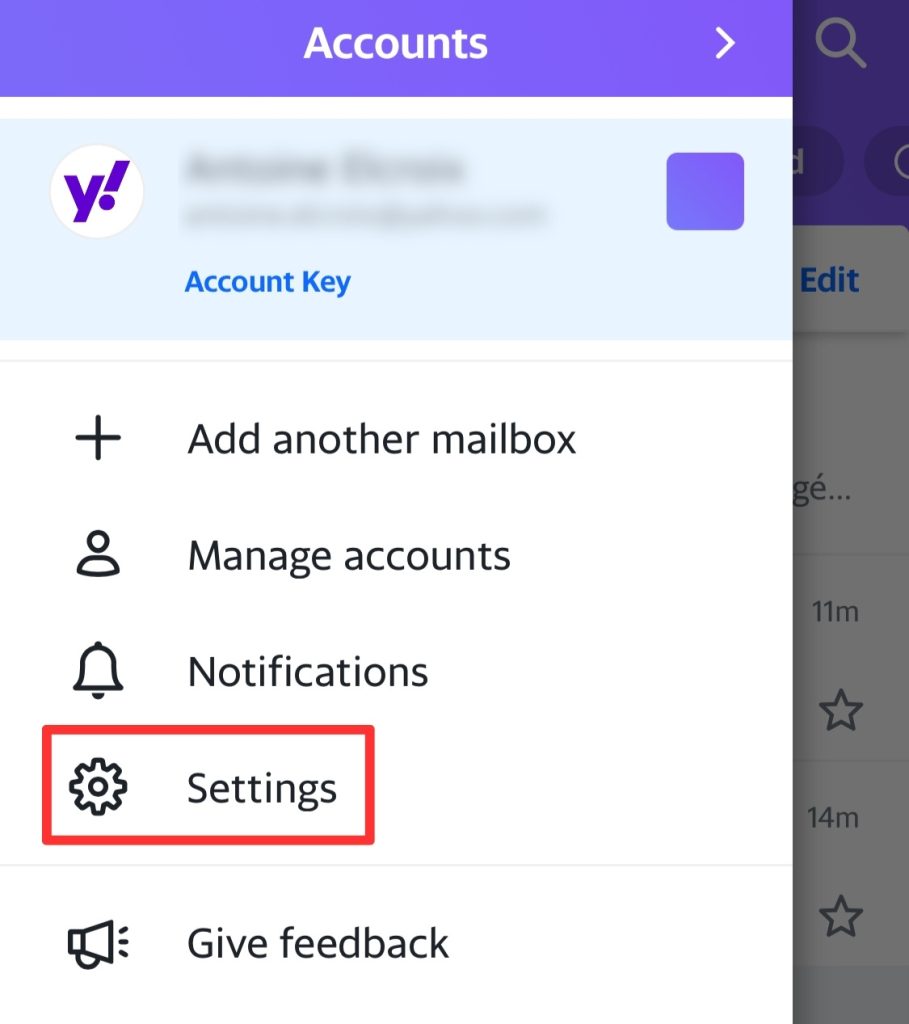 In "General" section, tap on "Block unwanted sender domains"
Add any email address you want to block.
How to Unblock someone on Yahoo Mail
To Unblock an email address on Yahoo mail:
Access Settings: Click the gear icon (settings) in Yahoo Mail (top right corner).
From the dropdown, select "More Settings."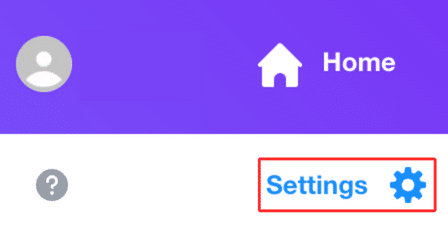 Under "Security and Privacy," locate and click on "Blocked Addresses."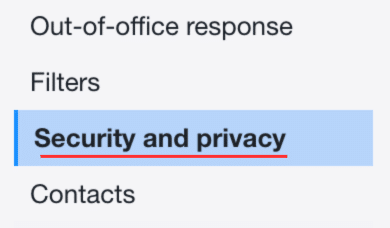 Unblock Sender: Identify the sender, click the bin icon (delete) next to their email.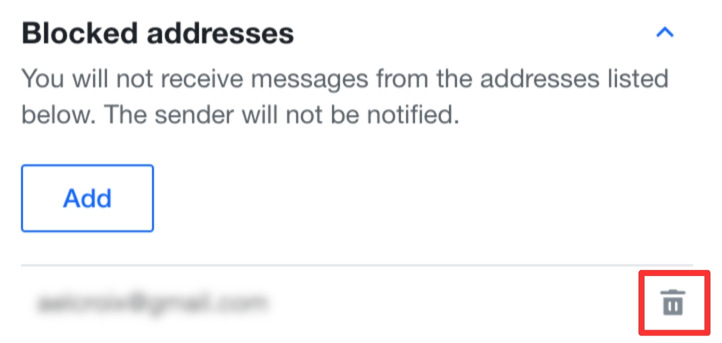 Confirm the unblocking action.
How to block Emails on Yahoo with Cleanfox 💡
Block and Delete Email in Cleanfox
There's no doubt that Cleanfox is one of the fastest solution for blocking an email address.
To block an email in Cleanfox:
Install Cleanfox and connect your inbox to the application.
In "Newsletters" tab choose between "List" and "Card" view.
The "List" view gives you an overview of all your emails. In "Card view" you see emails one after the other, which can make cleaning up easier.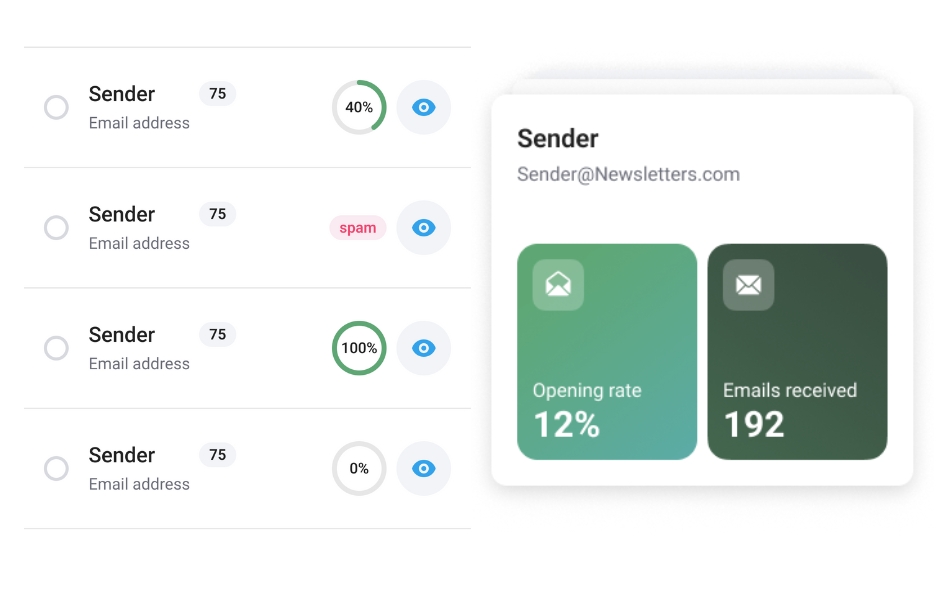 In "Card" view, swipe left to block and delete emails from a sender.
In "List" view, click on the red button (on the left) to block and delete emails from a sender.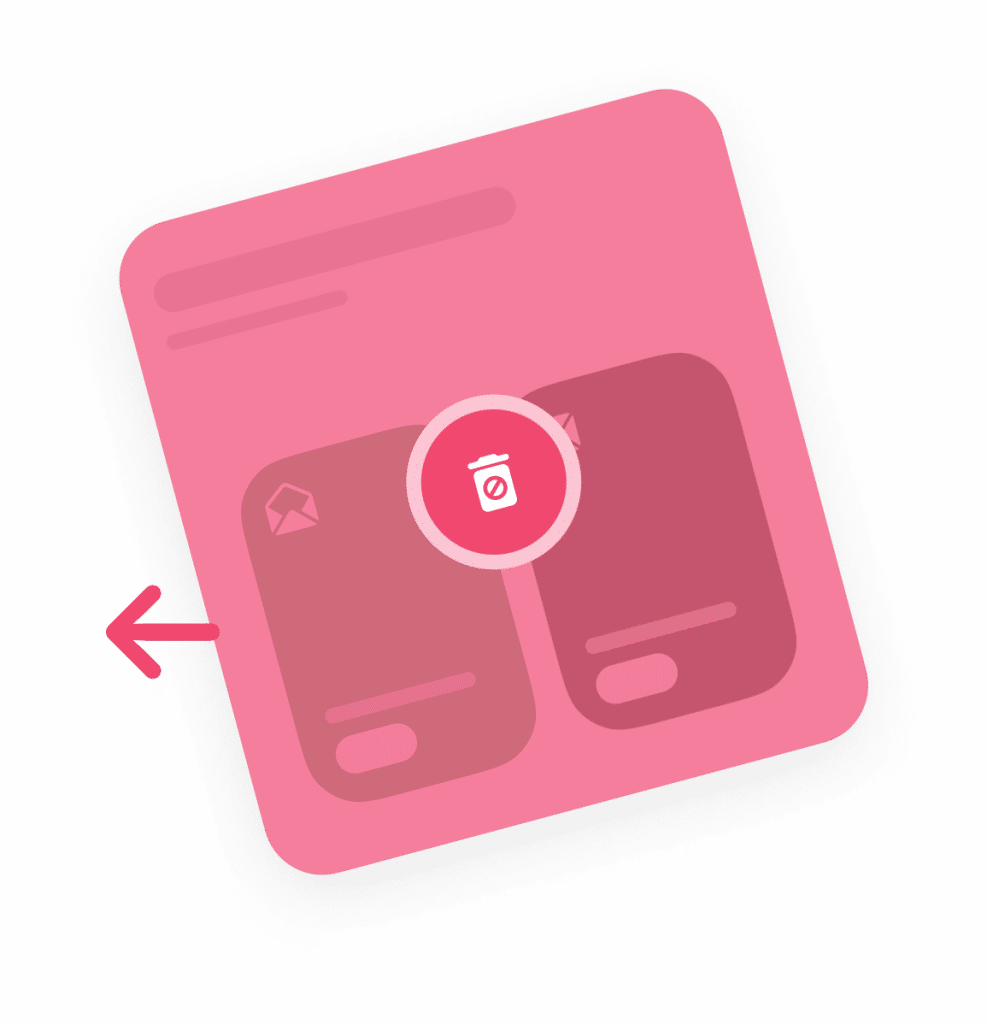 In most cases, email blocking is 2 to 3 times faster using Cleanfox than manual blocking.
Unblock an Email address with Cleanfox
Cleanfox enables you to reverse any action including blocking an email address. To Unblock an email with Cleanfox follow these instructions:
Open Cleanfox on your mobile device.
Tap on "Reverse action" in the top right corner.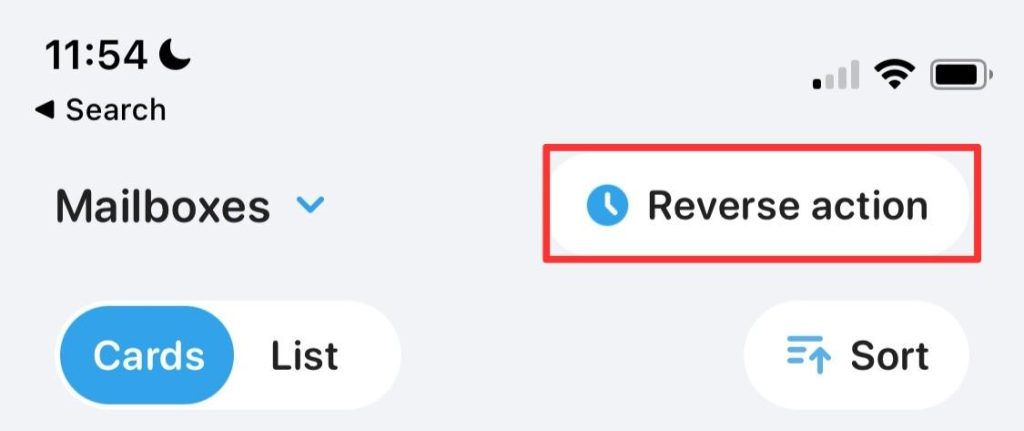 Tap on "Automatically deleted" tab to only show blocked emails.
Select the Email address you want to unblock by ticking the box next to it.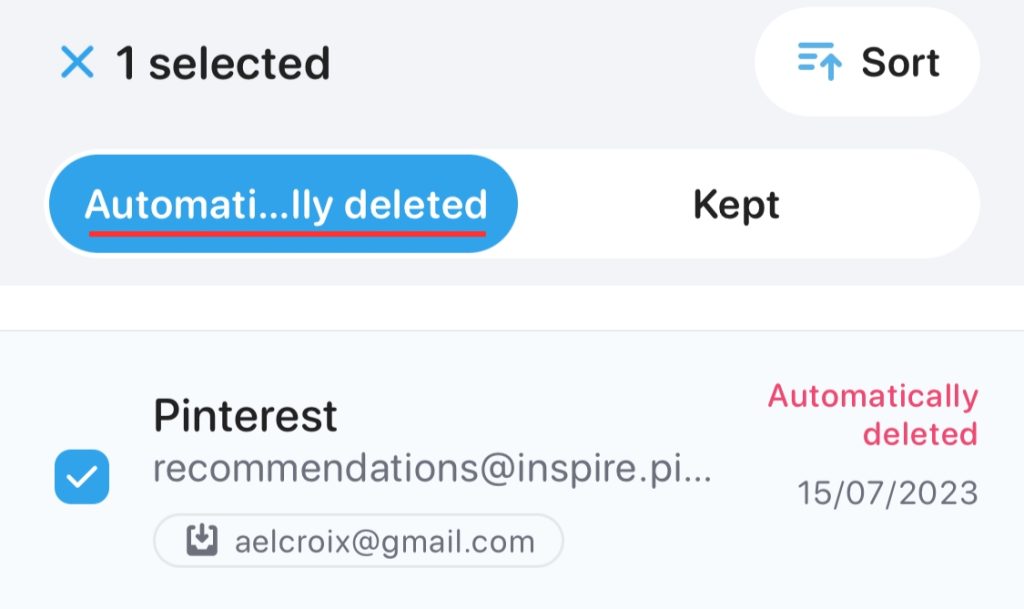 Tap on "Cancel action" to unblock the email.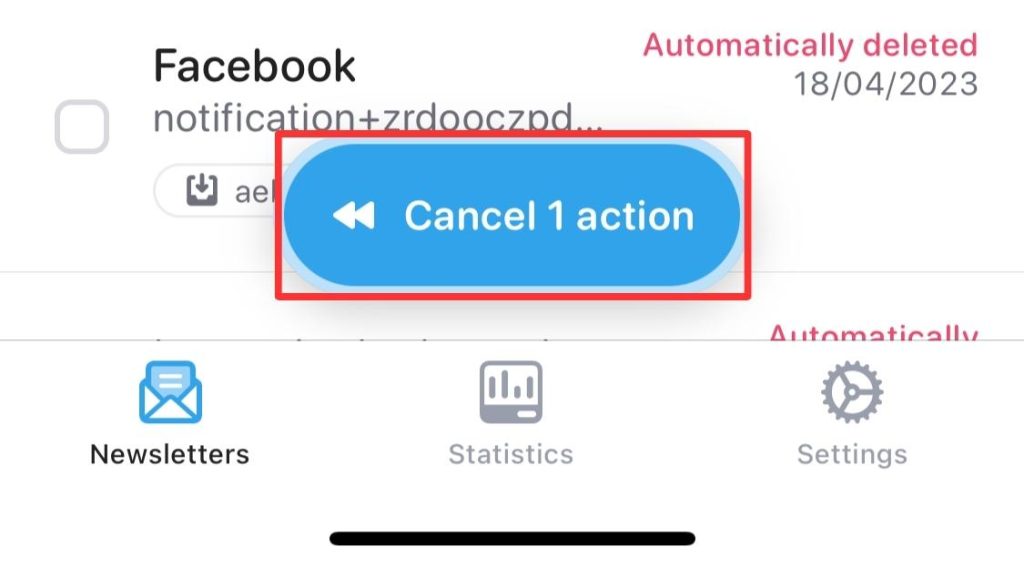 Congratulations you have now removed the email address blocked addresses.
FAQs – How to block Emails on Yahoo?
How to block Emails on Yahoo and bounce back to sender?
If you don't operate your own mail server, achieving this isn't feasible. When a sender's server contacts your receiver server, asking if you have a specific email address, customization is limited on shared email services like Yahoo where server control is absent.
What happens when you block email sender in Yahoo?
If emails are sent from a blocked address, they won't be delivered to your inbox. Yahoo will automatically categorize such emails into the Spam folder.
If you chose "Delete all existing emails", all previous emails from the sender will be deleted.
If you block email with Cleanfox (swipe left), you won't receive any more email from the sender and all the emails from it will be automatically deleted.
Can you still see blocked emails on Yahoo?
To access your blocked list on Yahoo, go to Settings, find "Security and Privacy", and you'll see your blocked email addresses.
How do you block Yahoo emails on iPhone?
If you use iPhone mail app, read our guide How to block email on iPhone.
You can also block emails on the iOS version of Cleanfox available on iPhone/iPad.
How to block Yahoo Email ads?
Install the AdBlock extension, specifically designed to prevent website advertisements. It effectively eliminates banner ads within your Yahoo Mail inbox.
You can also upgrade to the premium version of Yahoo (Yahoo mail+), which is ad-free.