If you have accidentally deleted one or several important emails permanently from your Gmail mailbox, you will not have to worry because they can be recovered.
This article will help you to recover your deleted emails and find the missing ones in Gmail step by step.
Why are emails missing in Gmail?
There are several reasons why emails disappear in Gmail. You may have misplaced emails because they were forwarded directly to the archives or forwarded to another account. You may also have deleted emails because they were marked as spam.
Fortunately, there are ways and softwares to prevent spams and newsletters from flooding your mailbox.
We will now show you step by step how to recover your missing emails or deleted emails in Gmail.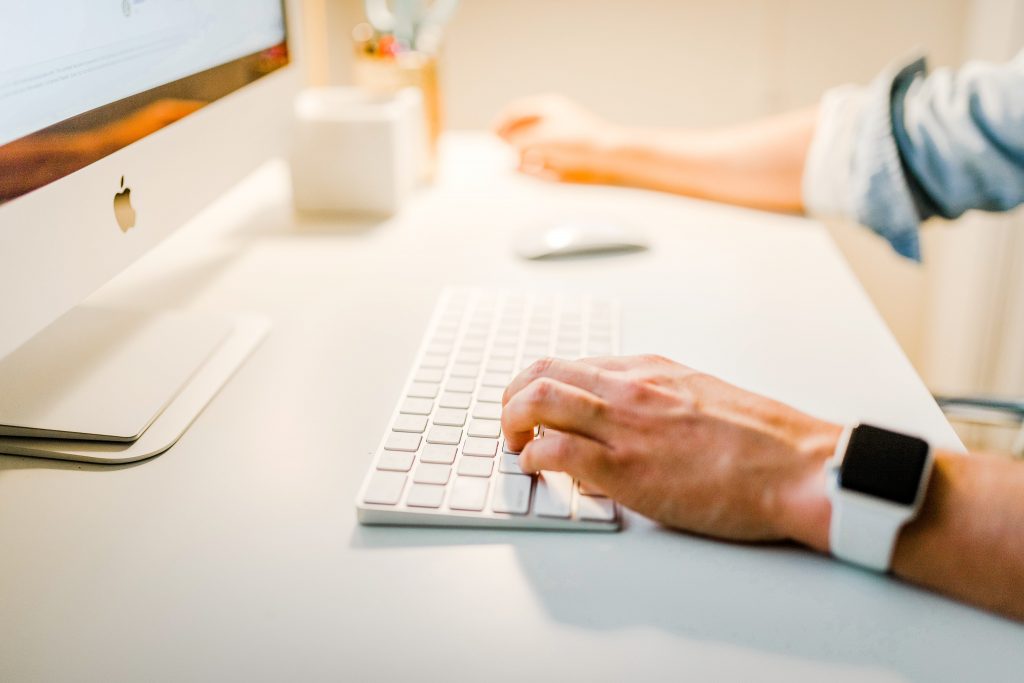 How to recover deleted emails in Gmail?
If your emails have not reached your mailbox or have simply disappeared, follow the following steps.
Open Gmail
Go to the search box and click on the down arrow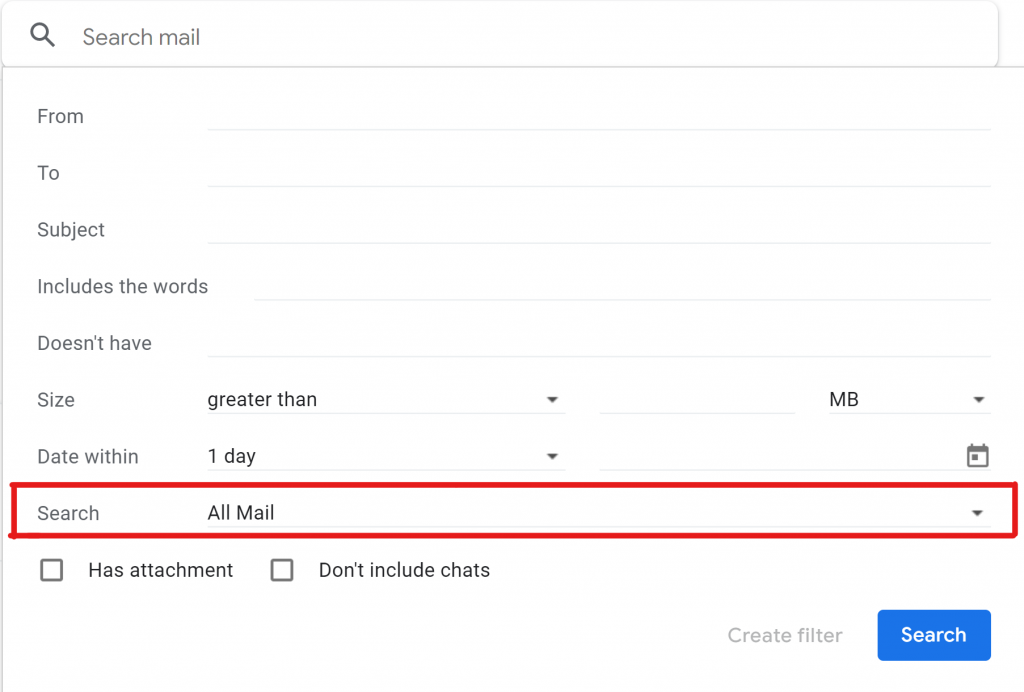 Click on the All mail drop down menu and select Mail & Spam & Bin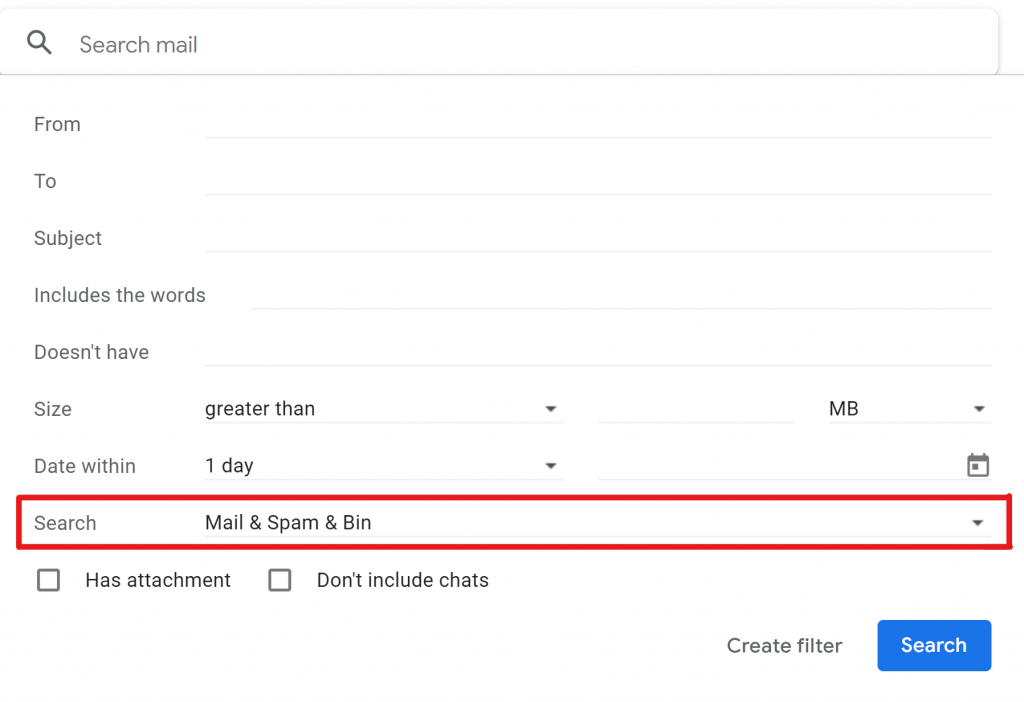 Type information about your missing emails
And click on search
Check the different inbox files (trash, spam, promotions)
Check to make sure that your emails have not been tagged as spam, archived or tagged as promotions or sent to trash.
Use the Search feature
You can also use keywords to do your search and filter your results. Just go to the search box of your Gmail account and type in your keywords. Do your search for example, specifying the sender or the recipient, or the subject, etc.
How to clean up Gmail inbox without deleting e-mails?
You can unsubscribe from newsletters that you do not need anymore to keep your mail box clean. Simply click on the link at the bottom of your email.
If you are afraid of erasing emails by cleaning your mailbox, Cleanfox will help you round this problem. Cleanfox will automatically decode spams and newsletters in your mailbox. It will filter and display all your newsletters, spams and promotions to facilitate your cleaning. Thus, you will only have to choose the emails you want to keep or delete.
Here are the steps you need to follow to clean up your mailbox with Cleanfox
Join Cleanfox
Enter the type of mailbox you are using.
Enter your email address.
The application will then list the newsletters you receive and their opening frequency.
Finally, you will only need to delete the newsletter which is still present in your mailbox.
How to contact Gmail Support team for deleted email issues?
To contact the Gmail support team regarding the case of your deleted emails, you can either send them an email via their email address adwords-support@google.com or contact them directly via their phone number 1-866-246-6453. However, note that you may not be able to get answers to your questions via these channels.