Undesirable emails and newsletters that we do not read remain stored on energy consuming servers. To reduce the carbon footprint of your emails, clean your mailbox regularly. You can manually delete your messages or use a free, smart, eco-friendly tool like Cleanfox to clean your mailbox. Finally, this free software is compatible with most email services, including Yahoo email address.
How to configure your Yahoo mailbox?
Configuring your Yahoo mailbox helps you manage your messages. In order to do so, follow these instructions:
1. Click on Options in the Yahoo! Mail general interface
2. Select Import contacts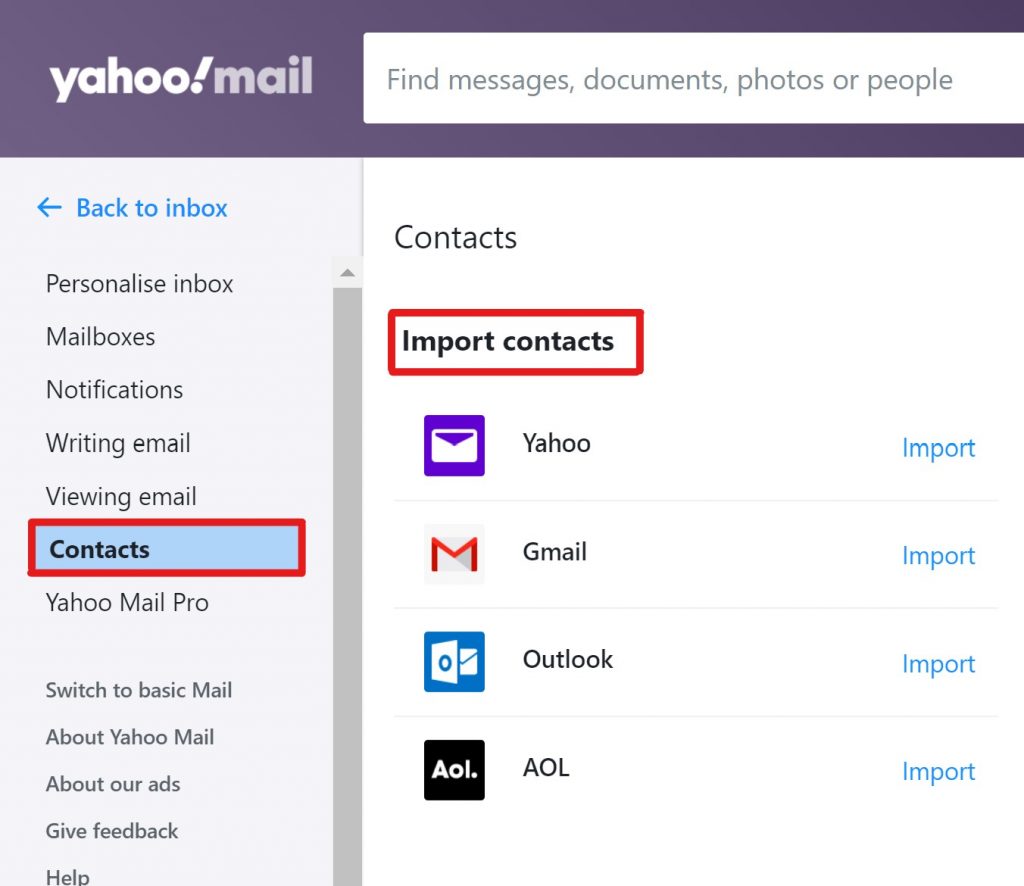 3. Type in your previous email address and password
4. Type in your new Yahoo email address and the associated password
5. The messages and contacts will be transferred by default
6. Tick the box "Send a message to my contacts". They will automatically receive a message indicating your new email address.
7. Tick the box "I have read the terms of use"
8. Click on "Validate"
9. Your messages and address book will be transferred in the following 24 hours.
Also, you can activate the two-fold authentication to optimize the security of your personal data:
1. Access the security page of your account
2. Next to the two-step verification option, your can click on the toggle button to activate it
3. Type in your phone number
4. Click on "Send an SMS" or "Call me to obtain a verification code"
5. Type in the verification code then click on "Verify"
It is important to do a spring cleaning in your Yahoo email address from time to time. This saves storage space on the hard disk. At the same time, you improve the operation of your device. Moreover, you gain in productivity and efficiency. Indeed, having a cluttered mailbox can greatly affect your concentration.
In order to delete your emails on Yahoo, follow these instructions:
1. Select one or more messages from your inbox or ay folder
2. Click on the delete icon



If you wish to delete a group of messages at once:
1. Click on the icon "Select everything"
2. Click on the "Delete" icon
3. Validate by clicking on OK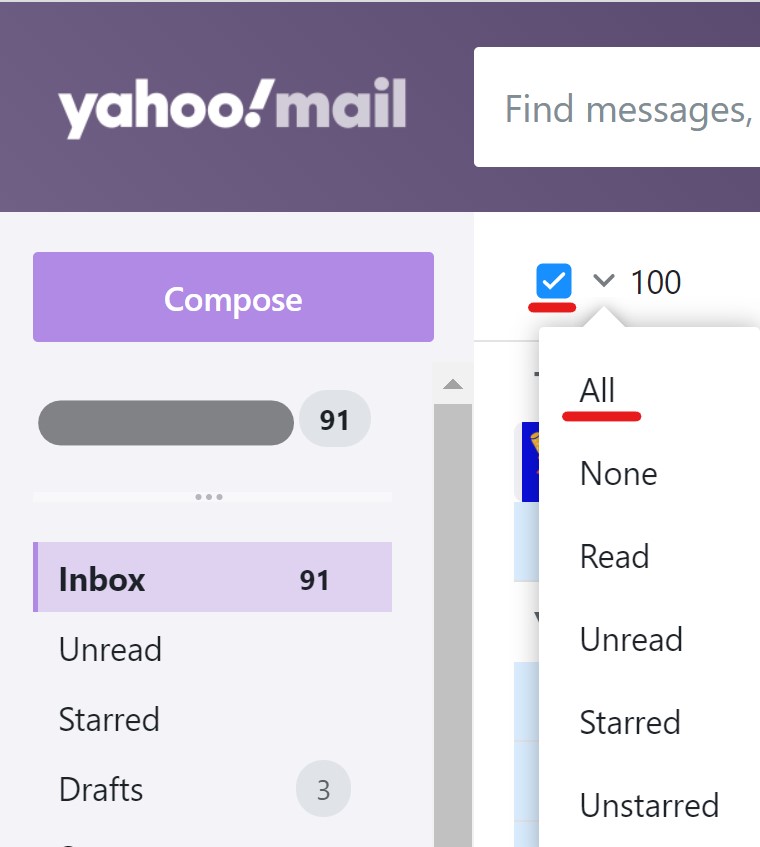 Clean your inbox with Cleanfox
If you don't have the time or the desire to manually clean your Yahoo mailbox, it is possible to do this in no time and free of charge. The French start-up Foxintelligence has designed the Cleanfox software to delete undesirable emails and unsubscribe from uninteresting newsletters.
The software is easy to use and comes in a mobile version. Therefore, you should associate your Yahoo mailbox in order to clean it. The tool then sorts your messages and sorts them by sender. Once the scan is complete, all the smartly classified emails will be displayed, even the oldest ones and newsletters you don't remember subscribing to.
Afterwards, Cleanfox asks you to delete the emails and/or unsubscribe, or keep them. Once the cleaning of your mailbox is done, the tool gives statistics on your eco-friendly gesture by mentioning the amount of CO2 and the number of trees saved. In addition, Foxintelligence has joined the GDPR. Therefore, there is no risk that your personal data will be shared with other companies without your consent.