It is possible to customize your mailbox by changing the background, the color, by adding a signature to your emails or by creating answer models. This also allows you to better organize your emails and gain time. Additionally, do not forget to regularly clean your mailbox in order to optimize its performance.
Change the appearance of your mailbox
Indeed, modifying the interface of your mailbox makes it easier to write and organize your emails.
Change the appearance of your mailbox on Gmail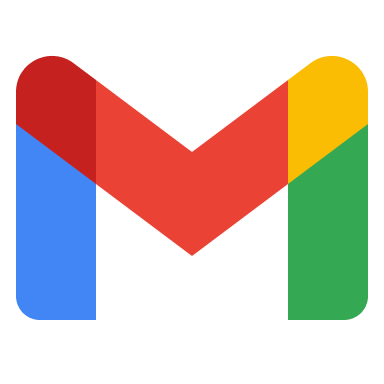 First, follow these instructions:
Click on the gear above on the right of the main window
In the drop down menu, click on Themes

Choose an image that you like
For more choice, click on more images
IF you wish to use an image stored on your hard drive, you simply need to click below on the right of My pictures
The gray icons below the window "Choose a theme" allows you to customize the background color of your emails, add a vignetting effect or apply a background to the image chosen
Change the appearance of your mailbox on Hotmail
Otherwise, on Hotmail or Outlook, you can sort your emails in folders.
At the top of the email list, select Filters, then Sort by.
Choose the type of sorting between the different options: Date, Since, weight, importance, subject
In order to sort your emails by conversations in your parameters, then fast parameters, select Recent messages in first or Recent messages in last
Add a signature to your emails
In order to avoid typing your personal coordinates, use the automatic signature. It is a short personalized text at the end of every email. It is similar to a web visit card and contains information about the sender: last name, first name, job, name and logo of the company, phone number, postal and electronic address.
Furthermore, it can contain the website's address and/or company blog, icones sending back to your other social medias. Finally, you can also insert an image or a hyperlink sending to your latest article.
Fill in your personal information
 In order to add personal informations on the emails sent, do as follows:
On Outlook:
Click on the gear at the top right corner of your screen and click on Other settings
Under Messages, click on format, police then signature
In the editor, choose between the 3 different modes: HTML, Raw text or rich text
On Gmail: 
Click on the gear at the top right corner of your screen then on Settings then click on See all settings
Under the General tab, go down until finding Signature

Click on create now and fill in with your name and informations
Configure the security of your mailbox
Configuring the security of your mailbox by blocking the access to senders of undesirable emails or by creating a list for addresses that send important emails. Modify the settings of your account makes you gain in time and efficiency.
Organize your mailbox
Organizing your mailbox means deleting undesirable emails, old and useless newsletters.
Clean your mailbox with Cleanfox

The free software Cleanfox allows you to better organize your mailbox. It helps you to delete the uninteresting messages in a single click and to unsubscribe from newsletters.