It is usually hard to find the best way of storing one's files safely. Hard disks may stop working at some point, and your files may get lost. To avoid such accidents, you may want to use Google Drive, which offers you the possibility to store your files securely and access them from any device.
How to sign in to a Google Drive account?
Google Drive is part of the tools that Google provides, and all you need to get started is a Google account. Find out more about Google account issues on Cleanfox, which allows you to boost your Google account safety. And you can connect to Cleanfox with your own Gmail account.
Please follow these steps to start off:
1. Open your browser, and go to drive.google.com
2. Type in your email address and password.
3. Click "Sign in".
Install Google Drive
You may also get the most out of Google Drive without using a browser. You need to install Google Drive on your computer. To do so, just go to Google Drive Download page, and click on "Download for PC". On your Android device, look for Google Drive app, if it is not installed yet, go to Google Play Store.
Google Drive Safety
Professionals use Google Drive for reasons of security. Indeed, if ever your phone is broken or lost, you still can access your files using other devices. And you are the only person who can access your files unless you share them with other users. For tips on how to secure your Google account, please go to How to increase the security of your Gmail mailbox?
How to manage files in Google Drive?
Google Drive has an intuitive user interface and resembles offline file explorers.
Upload files to Google Drive
You can upload files to Google Drive in two easy ways. Please follow these steps after you have logged into your Google Drive account:
1. Click "New" at the top left, and then "File upload".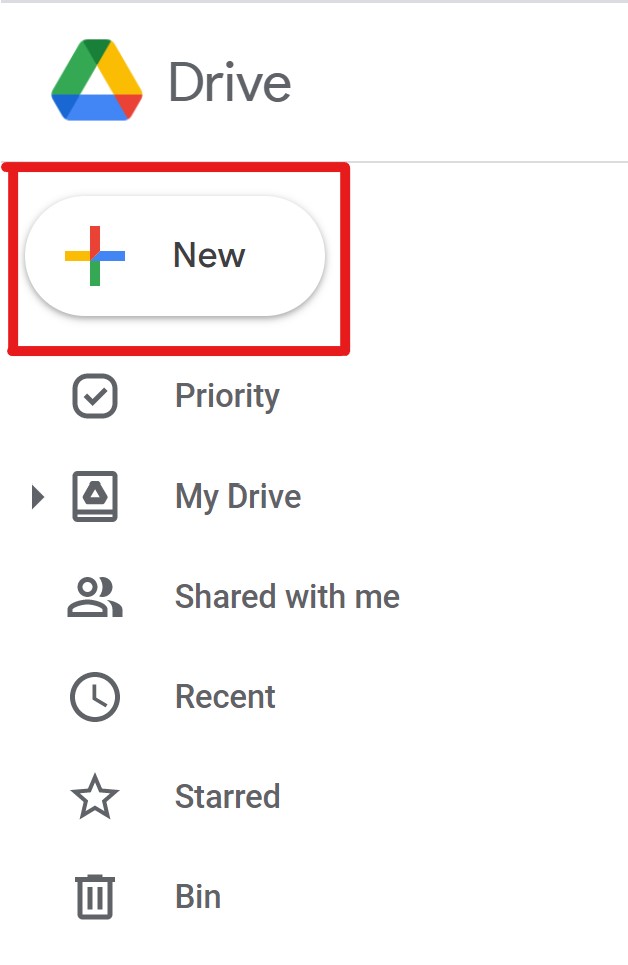 2. Select the file you wish to upload.
Also, you can simply drag a file from your computer into your Google Drive.
1. Go to drive.google.com
2. Once logged in, drag the file you wish to upload onto the Google Drive window, and drop it when you see a big plus sign at the center of the screen. You may want to directly drop it on a particular folder of your Google Drive.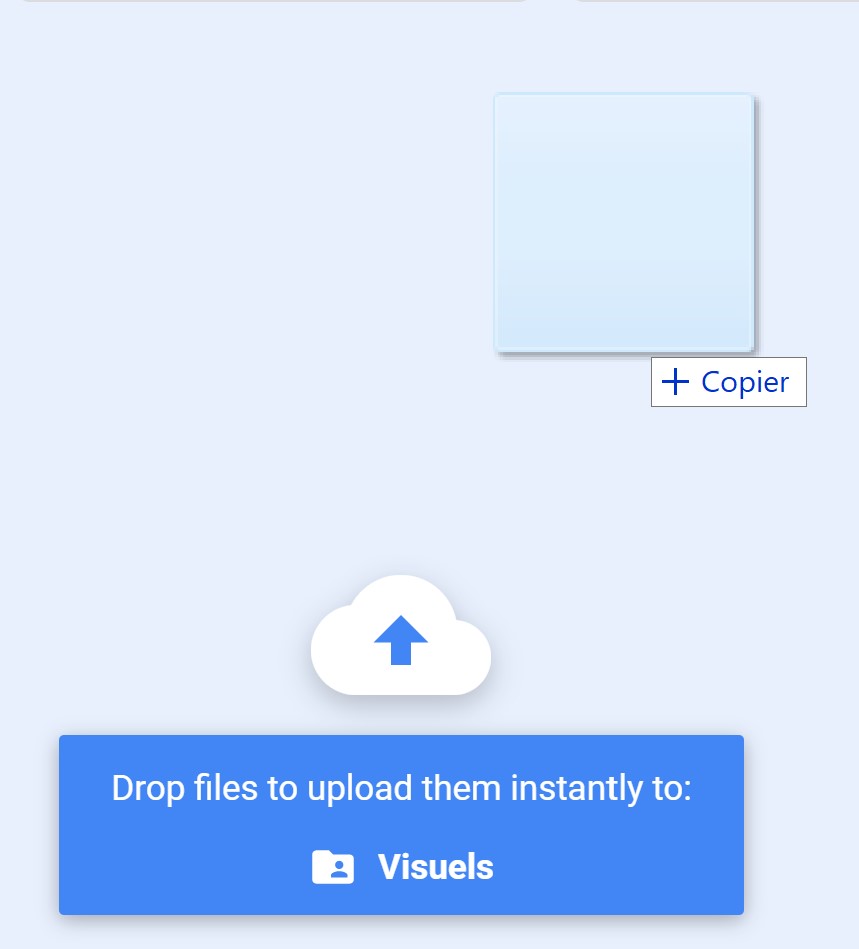 You will need to proceed differently on the mobile application. Please follow these steps:
1. Open your Google Drive application
2. Once signed in, click on the plus symbol in the bottom-right corner of your screen.
3. Click? "Upload", and select the file to be uploaded.
Create files in Google Drive
Depending on your, objectives you have the choice among five main options when creating a file in Google Drive: Google Docs, Google Sheets, Google Slides, Google Forms and Google Drawings. To create a file,
1. Click the "New" button at the top left, and the right type of file you wish to create. "More" to create a Form or a drawing. Your newly created file will be displayed in a new tab.
2. In the top-left corner, select "Untitled document" to rename the file, and then click OK.
What are the Google Drive alternatives?
Despite its popularity, Google Drive may not be the best option for your cloud storage as different tools offer different features, and we suggest you take a look at other alternatives, in particular Microsoft OneDrive and Dropbox.