Sometimes when you use your Outlook Express mailbox in a hurry, you may delete important emails or important folders. In such situations, you may want to retrieve deleted emails, but how?
You need not worry; Outlook Express offers several solutions that will allow you to retrieve deleted emails.
For an optimal use of your mailbox, discover the Microsoft mailbox: Hotmail, Outlook, Live.
How to recover an email recently deleted in Outlook?
Outlook put in place a safety mechanism. In the event that have deleted your email inadvertently, the first thing you should do will be to look in the deleted items or the trash folder. You might even be able to recover email that you have just deleted even if the Deleted Items folder has been emptied.
Where do deleted emails go in Outlook?
When you delete emails, these emails will be sent directly to the deleted items or to the trash folders. You can then easily retrieve your deleted emails by just checking these places and by clicking on recover deleted items.
How to recover an email from deleted items folder in Outlook?
So to retrieve deleted emails in the deleted items folder, simply go to the deleted items folder and move your items to another folder. Move > Other folder. But if your files are no longer in the deleted items folder then you will have to follow these next steps.
1. Go first to the Recoverable items folder
2. To the left side of the screen, select Deleted folder.
3. A menu will then drop down, click on "Recover items deleted from this folder".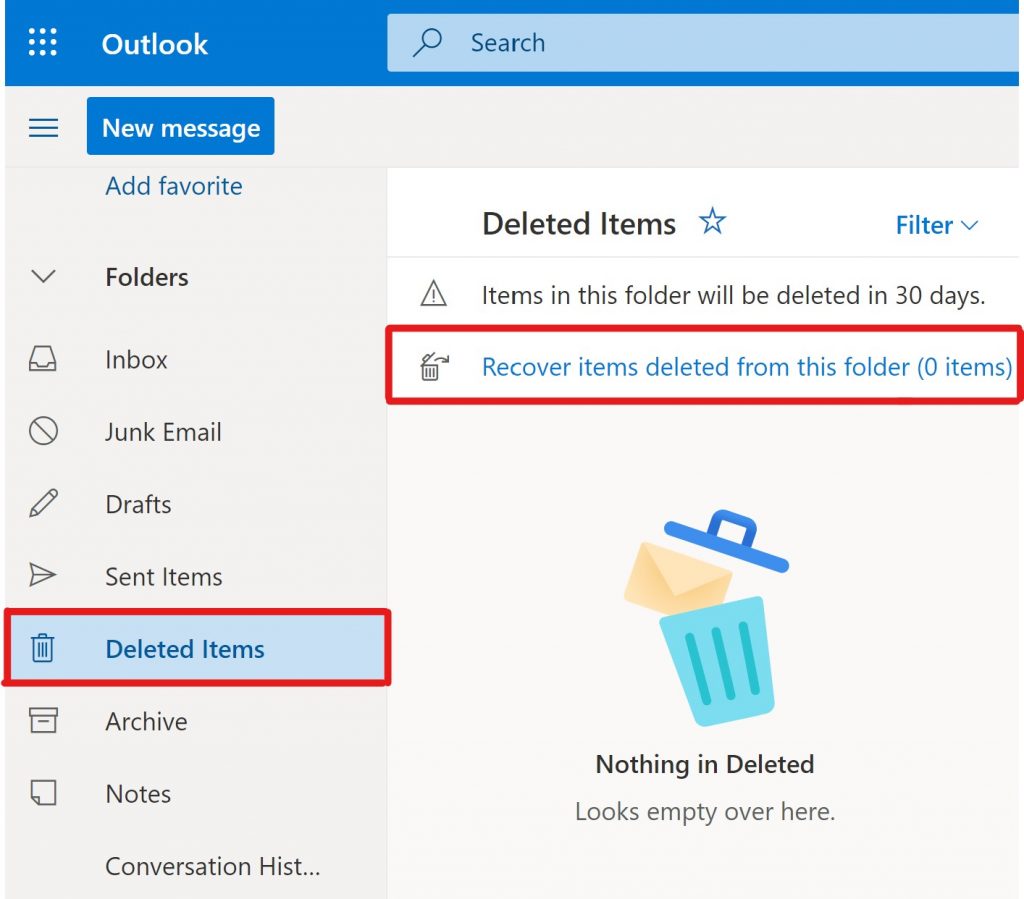 4. Choose the elements you want to recover, and then click Restore.
Your files will then be restored and will go directly to their original folders. If the original folder no longer exists, the item will be directly restored to your inbox, in the calendar folder. Your contacts will be restored to the contact folder and your tasks will go to the tasks folder.
To avoid deleting important files and emails by getting rid of spam and email advertising in your mailbox, use Cleanfox. With Cleanfox, you will be sure to delete only the items that are of little interest to you.
How to restore emails from services backup?
It is also possible to create backup points with Outlook in order to retrieve deleted emails. This service will allow you to re-import your files and then you will be able to use and manage your mailbox Outlook as usual.