Hotmail/ Outlook is an email service published by Microsoft, both for individuals and professionals. The features of this Webmail do not meet your expectations? Tired of emails that clutter up your mailbox? Instead of cleaning it, you decided to permanently delete a Hotmail email address? Follow our instructions to achieve this.
The steps to deleting a Hotmail address?
Before deleting your Hotmail address, be sure to save the messages and important attachments. You will risk losing them for good. Closing a Hotmail account requires only a few simple steps:
Connect to your email address by typing in your email and associated password
Click on "Security" in the menu bar

At the bottom of the page, select the link "More security options" or click the following link : https://account.live.com/closeaccount.aspx
Type in your password
Click on "Close my account" at the bottom of the page that appears
A warning and explanation page appears
Click on Next at the bottom of the page

Tick all the boxes on the page that appears. This indicates that you are aware of the decision you took
Finally, click on "Tag the account" for closing
Your account will be permanently deleted 60 days after this procedure. During this time delay, you have the right to change your mind. All you have to do is reconnect to the service to cancel the deletion of a Hotmail email address.
Better manage your Hotmail address
Hotmail gives you the possibility to better organize your emails. For example, you can sort them and file them in different sub-folders. It is also possible to mark important emails or to do the opposite and block unwanted messages. Therefore, properly organizing your Hotmail mailbox is essential to increase productivity and efficiency. Finally, this procedure saves valuable time and makes it easier to clean your mailbox.
Moreover, do not use your Hotmail address on the websites you visit to avoid receiving unnecessary messages. It is best to connect with an address other than the one you usually use. This action is essential to optimize the security of your information. This way, you will not be the target of spammers and will not be part of the mailing list of hundreds of companies.
Clean your mailbox with Cleanfox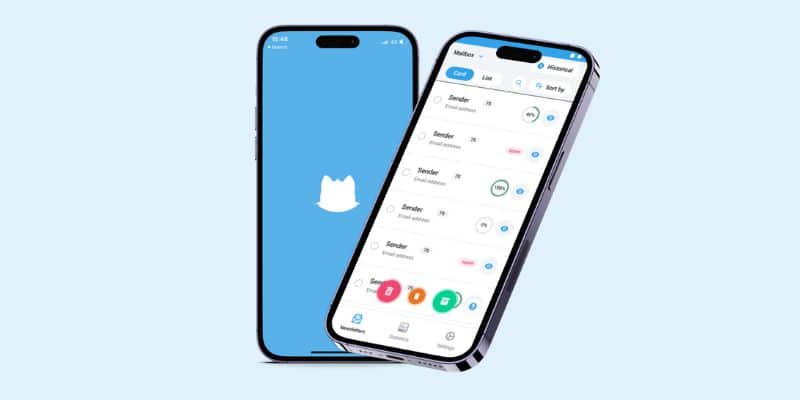 Cleaning your mailbox is inevitable if you want to gain storage space and optimize the performance of your device. Additionally, you contribute to saving the planet since emails are an important source of numerical pollution and consume a lot of energy.
Use the Cleanfox software, whether it be on your computer, your smartphone or your tablet. This free tool is compatible with the majority of messaging services such as Hotmail. This software was also specifically built to delete spam, old emails and also unsubscribe from cumbersome newsletters.
In order to use Cleanfox, you simply need to link it to your Hotmail mailbox. The tool then proceeds to a meticulous scan and will sort the emails by senders. Then, you will see every email, including the oldest ones and those you had didn't even know were in your mailbox. Delete everything or unsubscribe in a single click!