As you interact with other professionals, one thing you do is communicate your professional identity in business cards. Things are different in the digital world. Windows Live Hotmail provides space for that purpose at the bottom of every email you send: the Hotmail email signature. No Hotmail account yet? Create one today.
How to set up or change a Hotmail signature in Outlook?
The first thing to remember is that the Hotmail signature functionality is only set up once but can be updated at any time. This is how you can do it.
1. Log in to your Hotmail account on Outlook
If you have trouble signing into your Hotmail account, click here to read our guide.
2. Go to your "Settings" and then to "View all Outlook settings".
3. Open "Mail", and go to "Compose and Reply".
4. Type the email signature you wish to use. Formatting tools are provided for you to freely design an email signature to suit your needs.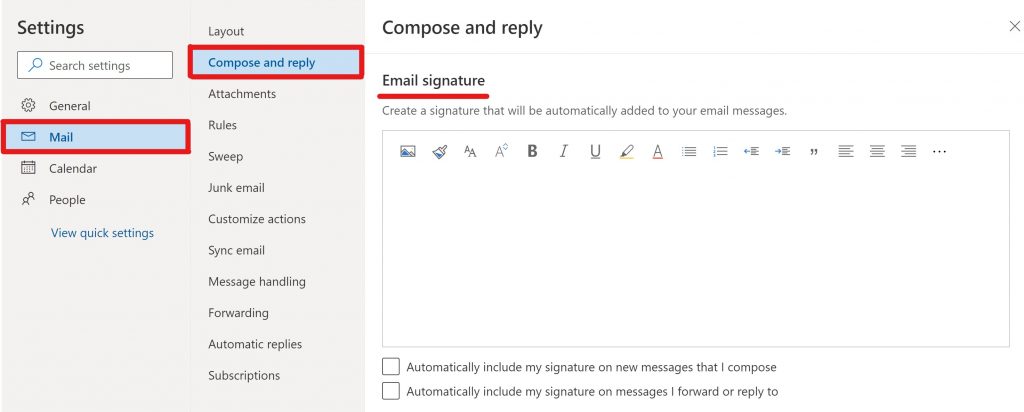 5. Check the box(es) that correspond to your preferences.
6. Click "Save" to save your email signature.
You can go over these steps again when you need to update your signature settings. You may also change your email signature when editing an email message. If you have not checked the "Automatically include my signature on the new messages that I compose" box as you created the signature, you can add your signature manually with these few simple steps:
1. Click "New message" in your mailbox.
2. Write your email message.
3. Click "Insert signature" at the bottom of the pane. Remember you can always personalize your signature at this stage.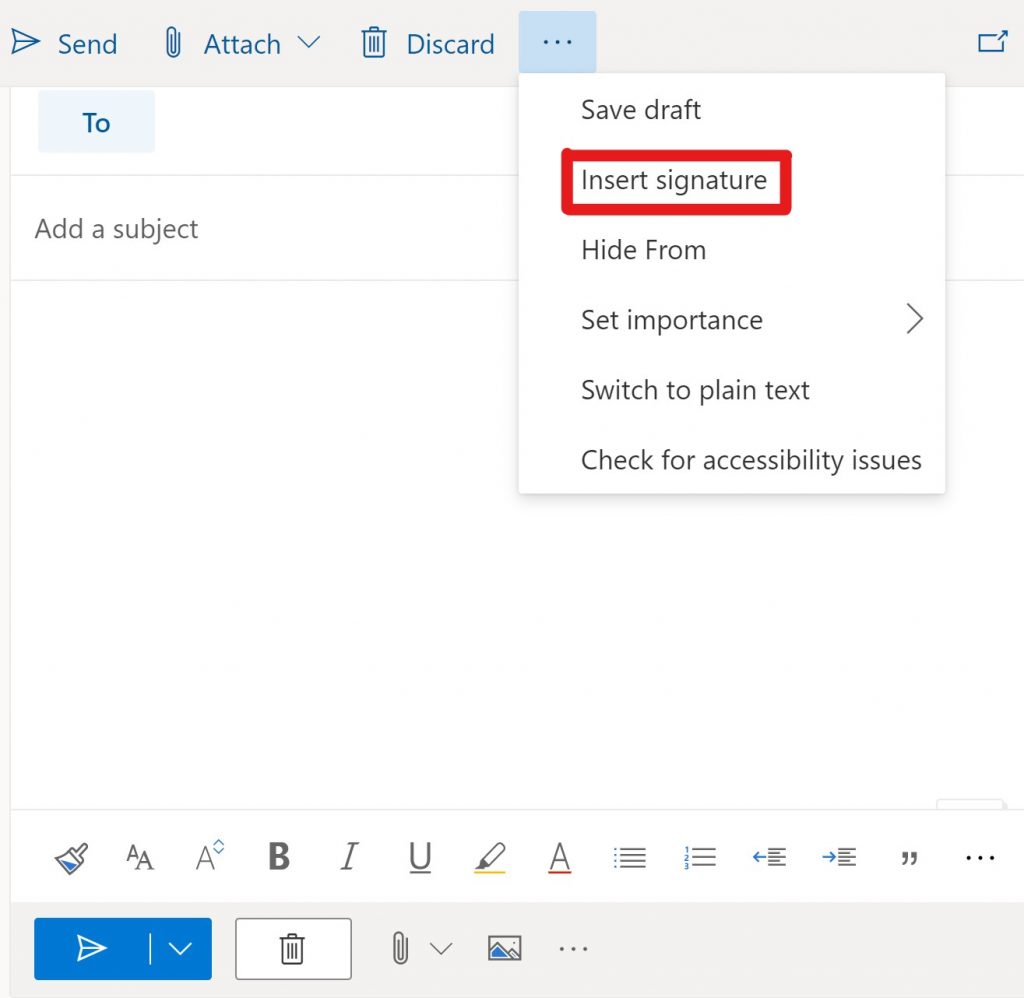 What are the best tips to personalize a Hotmail signature?
As discussed beforehand, your email signature is an important component of your emails. You need to put a lot of care into your email signature design in a way that will promote your professional development. Below are our best tips for creating an effective signature.
1. Do not include too many details in your signature
Recipients of your emails may feel bored and won't even read the signature when it is too long or provides unnecessary details.
2. Let important details stand out. What you would want to do is play around with basic formatting tools such as boldfacing/italicizing specific texts and increasing the font size.
3. Use few colors. Colors add value to your design, but using too many of them will distract recipients. You may want to limit your color use to the number of colors in your company logo.
4. Help your readers follow links to your website easily. Your audience would want to find a specific link in your signature that can take them to your business. The same goes for your social profiles, which you want them to visit.
These tips for designing an email signature will help you market yourself as a professional via your emails. You may also want to look at our six apps and extensions to help you increase your productivity. We want to help you make the best of your email account on Cleanfox.