Recalling a sent email in Gmail can save you from potential embarrassment or incorrect information. Although there are limitations to the time frame for recalling a message, this guide will show you how to recall an email in Gmail sent within a 30-second window. Follow these simple steps to regain control over your sent messages.
Step 1: Log into your Gmail account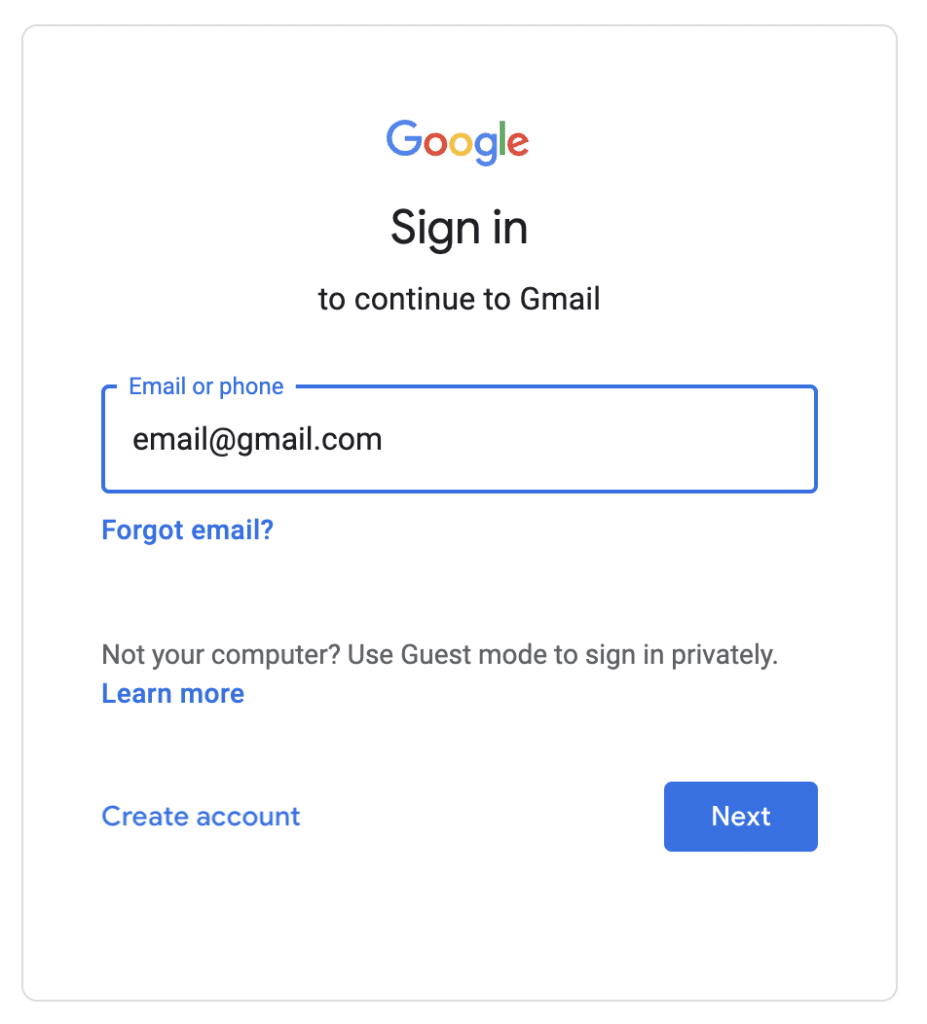 Open your preferred web browser and navigate to the Gmail website.
Enter your login credentials (username and password) to access your Gmail account
If you struggle to connect to your account, you can see how to sign in to your Gmail mailbox.
Step 2: Access Gmail settings

Once you're logged in, locate the settings button or icon, usually located in the top right corner of the Gmail interface.
Click on the settings button to reveal a dropdown menu.
Step 3: Open "See all settings

In the dropdown menu, you will find an option labeled "See all settings." Click on it to access the comprehensive settings page.
Step 4: Scroll down to "Undo Send"

On the settings page, scroll down until you find the "Undo Send" section.
Here, you can customize the time period to recall an email. By default, it is set to 30 seconds, but you can adjust it to your preferred duration, such as 20 seconds.
Step 5: Save changes and test the recall

After setting the desired time period, it is crucial to save the changes. Scroll down to the bottom of the settings page until you find the "Save Changes" button.
Click on "Save Changes" to ensure the new settings are implemented.
Test the recall an email in gmail feature
Compose a new email by clicking on the "Compose" button.
Fill in the recipient's email address, subject line, and the content of the message.
Once you are ready to send, click on the "Send" button.

Upon sending the message, you will notice an "Undo" option appear in the bottom left corner of the Gmail interface.
Quickly click on "Undo" within the designated time frame (e.g., 20 seconds) to recall the message successfully.
Confirm discard changes
Recalling a sent message in Gmail is an essential feature that can help you rectify mistakes or reconsider recipients. By following these steps, you can enable the "Undo Send" option and gain up to 30 seconds to undo a sent email. Take control of your messages and prevent any potential mishaps. Remember to save the changes in the settings to ensure they are implemented.
If you use Outlook, you can also recall a mail in Outlook, just by following the steps defined in the article.
If you need more tips to use Gmail we have a bunch of useful articles on our blog.