Digital pollution is now responsible for 4% of global greenhouse gas emissions. The report published in July 2019 by the Think tank The Shift Project "Climate: The Unsustainable Use of Online Video" explicitly questions the intensive use we make of online video and warns us of the disastrous ecological impact this implies.
What is the environmental impact of online video?
Among all forms of digital usage, online video is the format that drives more than 60% of the world's data traffic, generating 306 million tons of CO2 per year. It therefore seems essential to question this specific use of digital technology in order to address sustainable solutions and limit its disastrous environmental impact.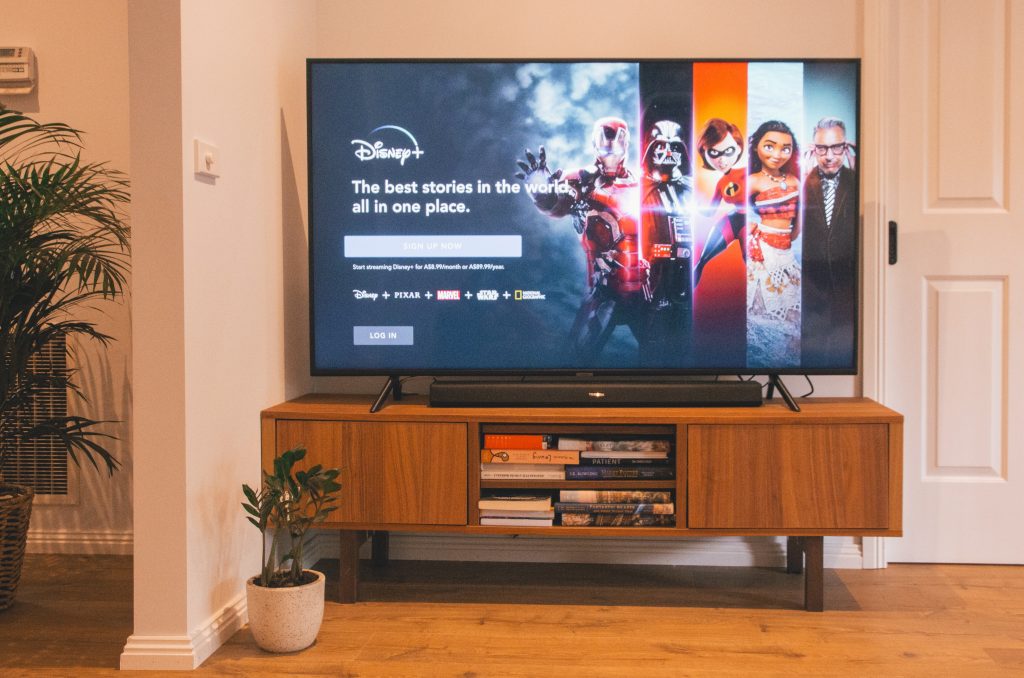 4 major types of content make up the use of online video:
Video on demand (Netflix, Amazon Prime, Open Load) occupies 34% of the world's online video data stream and generates the most digital pollution.
Pornography accounts for 27%
Hits (short videos such as YouTube) represent 21%.
Videos on social networks account for 18%.
Each form of use has a specific and not negligible impact on digital pollution, and it is a question of proposing solutions adapted for each category.
Read also: Digital Pollution: 10 Scary Figures
What is the digital pollution of Netflix?
According to The Shift Project, streaming on Netflix alone would consume more than 370 terawatt-hours (TWh) per year. This is more than the annual electricity consumption in the United Kingdom. However, Carbon Brief recently published an article that contradicts these estimations. For example, George Kamiya estimates that The Shift Project used data from 2015. This is without counting the rapid and efficient progress in energy efficiency in the ICT sector since then. For Kamiya, Netflix energy consumption and pollution emission would be 6 times less than that presented in the original report. The centers where the data is hosted and the network through which it travels would consume 7 to 18 times less energy.
In the end, after re-evaluation, the Carbon Brief article judges:
Watching Netflix for 1 hour consumes 25 to 53 times less electricity than the estimate made by The Shift Project. The associated CO2 release would therefore be 27 to 57 times less (56-114 grams versus 3.2 kg). For instance, this would be equivalent to driving an average of 400 meters with a conventional car, compared to 12.8 km according to The Shift Project's calculations. On the other hand, we have the conclusions of both studies. They agree that the digital pollution generated by online video will explode if Internet users do not show digital sobriety.
Netflix, or the impossible energy transition causing digital pollution
As a reminder, 10 hours of watching HD video online pollutes as much as all the Wikipedia articles online! Jean-Marc Jancovici is an engineer and essayist. He warns in a recent interview about the environmental catastrophe that Netflix represents in terms of greenhouse gas emissions. He reminds us that the American giant represents 13% of the world's bandwidth. But when you watch a Netflix series, you're pushing for the intensive consumption of coal in Virginia to provide power for data centers. The Greenpeace organization is raising awareness of the necessary energy transition that must occur within Netflix to eliminate fossil fuels from the company's energy system. However, for Netflix to become increasingly eco-responsible, it is first and foremost up to its subscribers to change their practices. The American giant has already proven that it knows how to listen to its subscribers.
What is digital sobriety?
Digital sobriety is not a fuzzy or speculative concept. It accompanies the contemporary digital transition, which consists in prioritizing the allocation of resources in order to adapt our digital consumption patterns while taking into account the limits of the planet's natural and energy resources. It is not a question of challenging the technological and societal contribution of digital technology, but rather of advocating a reasoned use in order to make digital technology an ally in the fight against global warming. Digital pollution is a form of pollution that is increasing at a dizzying rate.
As digital opportunities are precious, better calibrating them is essential to preserve their usefulness. Being 'sober' on the scale of our society means reinventing our uses so that they are compatible with climatic constraints. It is a stimulating challenge, and this report has enabled me to start measuring it.
Maxime Efoui-Hess, Report Author, The Shift Project
But what concrete initiatives are proposed to reduce digital pollution? According to the report, there are three forms of regulation to be considered:
Limited access to content: proposal of packages calculated based on the volume consumption of video on demand.
The addictive design of distribution platforms: reflection on the construction of platforms that currently aim to maximize the number of consecutive views per user.
Regulatory tools: considering energy-climate constraints in the implementation of regulations for digital uses.
These regulatory measures should be subject to public debate so as not to neglect important issues such as the neutrality of the Internet, freedom of expression or democratized access to digital content.
We also propose some recommendations for rational use and responsible streaming practices such as:
Decrease the quality of the videos you watch
Avoid compulsive video sharing on social networks
Install Carbonalyser, the web browser extension that calculates in real time the impact of our web searches on the climate.